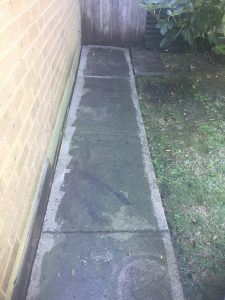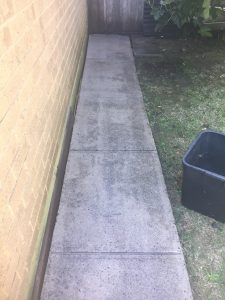 PRESSURE WASHING MELBOURNE
Pressure washing is the use of high-pressure water spray to remove loose paint, mold, grime, dust, mud, chewing gum and dirt from surfaces and objects such as buildings, vehicles and concrete surfaces. 5 Star House Washing offers best pressure washing service all across Melbourne like Toorak,Hawthorn,Hawthorn East ,Kew,Malvern East, Malvern, Point Cook,Hoppers Crossing etc.Having 10 years experience, Joe specializes in high pressure cleaning. Joe is well equipped with modern cleaning machines more effective than garden hose. Call Joe on 0414 714 334 anytime and get a free quote.
High pressure cleaning removes almost all dirt and grime of concrete, paving and decking.
Joe uses a petrol machine with a rotating disk.
Pressure washing in Melbourne
When it comes to select pressure washing in Melbourne, it is important to select the best cleaners. One needs best equipment to do a proper pressure washing. We are industrial pressure cleaners will get the job completed with little hassle. Often high pressure cleaning will save our clients thousands of dollars in repainting to achieve a similar result.
We specialise in high pressure washing systems and have successfully revitalised hundreds of commercial factories, warehouses and house exteriors drive ways and walk ways across Melbourne. The benefits of high-pressure water cleaning and high pressure washing for your building or workplace go beyond just looks. Regular high-pressure washing will improve the longevity of your home or workplace, reducing the chances of damage and the need for repairs. Do not neglect your building, contact one of our high pressure washing experts today.
5 star house washing is the leader in the cleaning service in the Melbourne area. Apart from offering the best professional pressure cleaning service, we give the most competitive rate in the market. We are in the business for over 15 years and since then our team of professionals is growing every day. We offer a wide variety of services from driveway to whole house exterior cleaning. We pride ourselves on being the most experienced company available in the field in Melbourne to clean your property, weather its concrete, clay pavers or stone we have you covered.
We can easily clean single and multi-storey premises, gutters and eaves. Our custom lances and high access equipment are designed for height and precision so that we can get into hard to reach places. Examples may include homes, commercial properties, warehouses, multi-storey buildings and apartment blocks. Our exceptional quality and service are unmatched. We are fast, efficient, cost-effective, safety conscious and always understanding of our clients' needs. We are also meticulous about cleaning up properly.